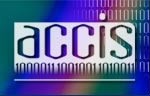 At the American College of Computer & Information Sciences (ACCIS), you can get the degree or certification you need to accelerate your career. ACCIS offers you:
Flexible programs

- Study at your own pace, in your own space... home or office, morning, noon, or night... YOU CHOOSE

Real-world degrees

- Open doors with an accredited technology or management degree or IT Certification

Affordable tuition

- Choose from a variety of personalized tuition plans.
Start by choosing your degree or certification:
COMPUTER SCIENCE
-Bachelor of Science
-Master of Science
INFORMATION SYSTEMS
-Bachelor of Science
-Master of Science
MANAGEMENT AND BUSINESS
-Bachelor of Science
-MBA (NEW)
PROFESSIONAL CERTIFICATIONS

Request More information today!